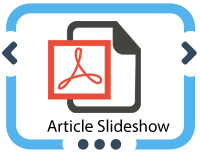 ---
Download citation:
BibTeX
|
RIS
|
EndNote
|
Medlars
|
ProCite
|
Reference Manager
|
RefWorks
Send citation to:



---
Oshaghi M A, Rafinejad J, Choubdar N, Barmaki A, Piazak N, Mohtarami F, et al . Evaluation of PCR and Xenodiagnosis assays for detection of Borrelia persica in soft ticks Ornithodoros tholozani. mjms 2009; 12 (3) :9-16
URL:
http://mjms.modares.ac.ir/article-30-8199-en.html
1- Department of Medical Entomology, Faculty of Public Health and Institute of Health Research (SPH & IHR), Tehran University of Medical Sciences, Tehran, Iran
2- Department of Parasitology, Iran Institute of Pasteur, Tehran, Iran
3- Department of Parasitology, Faculty of Public Health and Institute of Health Research (SPH & IHR), Tehran University of Medical Sciences, Tehran, Iran
4- Department of Health Management, Kermanshah University of Medical Sciences, Kermanshah, Iran
5- Department of Health Management, Zanjan University of Medical Sciences, Zanjan, Iran
6- Parasitology & Medical Entomology, School of Medical Sciences, Tarbiat Modares University, Tehran, Iran
Objective: Relapsing fever caused by Borrelia persica is an acute tick-borne disease which is transmitted by soft ticks of Ornithodoros tholozani to human. The disease is reported from Middle East and many regions of Iran. Detection of infection is problematic since the suspected infected ticks should be fed on animal hosts such as guinea pigs and subsequently after 7-14 days, the animal blood should be microscopically investigated for Borellia spirochetes on a Giemsa stainined thick smear. This classic method named xenodiagnosis is hard, time consuming, and less reliable. In this study, the application of PCR technique has been examined for detection of Borellia persica in soft ticks of O. tholozani. Materials and Methods: Tick specimens were collected from northwestern Iran and were fed on Borellia persica infected guinea pigs. DNA of the animal blood were extracted and used as target for PCR amplification of 16rDNA gene. Subsequently the products were subjected to sequencing. The effect of tick sex and post digestion as well as the minimum number of spirochetes on the efficiency of PCR were also tested. Results: The xenodiagnosis assay was able to detect infection in only 13.3% of the tick-bitten animal bloods whereas all of these blood specimens were PCR positive against the 16rDNA gene. There wasno difference in results of PCR for male and female of the ticks. Post digestion of infected blood meal in ticks did not affect the efficacy of PCR and the recently-fed samples showed similar results to those of completely gravid ones. A test on the threshold sensitivity of PCR assay indicated that only one spirochete is enough for the primers to anneal and to amplify the target gene. Conclusion: This study describes the first molecular assay for diagnosis of B. persica infected ticks in Iran and due to its high speed, accuracy, and applicability is a substitution method for diagnostic purposes in TBRF foci.

Received: 1901/12/14 | Accepted: 1901/12/14
---
---