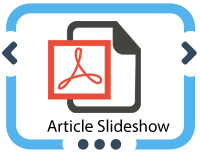 ---
Download citation:
BibTeX
|
RIS
|
EndNote
|
Medlars
|
ProCite
|
Reference Manager
|
RefWorks
Send citation to:



---
Roozbehi S, Dadashzadeh S, Sajedi R. Promoting the Effects of Curcumin Toxicity on Different Cancer Cell Lines by Developing the β-Cyclodextrin-Curcumin Inclusion Complex. mjms. 2019; 22 (4) :211-220
URL:
http://mjms.modares.ac.ir/article-30-40041-en.html
1- Biochemistry Department, Biological Sciences Faculty, Tarbiat Modares University, Tehran, Iran
2- Department of Pharmaceutics & Nanotechnology, School of Pharmacy, Shahid Beheshti University of Medical Sciences, Tehran, Iran
3- Biochemistry Department, Biological Sciences Faculty, Tarbiat Modares University, Tehran, Iran ,

sajedi_r@modares.ac.ir
Aims: Curcumin (CUR) is a hydrophobic polyphenol compound and possesses a wide range of biological applications including cancer therapy. However, its prominent application in cancer treatment is limited due to poor solubility and bioavailability. Cyclodextrins (CDs) as natural nanocapsules are comprised of glucose units. One of the characteristics of them is to create complex with hydrophobic guest molecules in nanopores. In the current study, in order to improve the solubility, bioavailability, and efficacy of CUR, β-cyclodextrin-curcumin (β-CD-CUR) inclusion complexes were prepared and its effect on cancer and normal cells was examined.
Materials & Methods: In this study, first, β-CD-CUR complexes were prepared using freeze-drying method and the formation of these complexes was characterized by fluorescence spectroscopy. The encapsulation efficiency of CUR in β-CD was calculated for each concentration. After investigating the release of CUR from β-CD at different temperatures, the therapeutic effects of β-CD-CUR inclusion complexes for cancer and normal cell lines were evaluated by MTT assay.
Findings: The CUR encapsulation efficiency in β-CD was 33.92±1.32%. Fluorescence spectroscopic studies confirmed the formation of stable inclusion complex. The results also showed that CUR release from β-CD was higher in thermal conditions of cancer cells (42°C) than in normal cells and ambient temperatures. The results of MTT assay depicted that encapsulated CUR in β-CD has a significant inhibitory effect on proliferation of cancer cells compared to free CUR.
Conclusion: The results provided acceptable evidence for cell proliferation inhibition of β-CD-CUR complexes on cancer cells. There were no adverse effects detected for normal cells.
Article Type:
Original Research
| Subject:
Cell Therapy
Received: 2020/01/20 | Accepted: 2020/05/10
* Corresponding Author Address: Department of Biochemistry, Faculty of Biological Sciences, Tarbiat Modares University, Tehran, Iran.
---
---
---
Send email to the article author
---